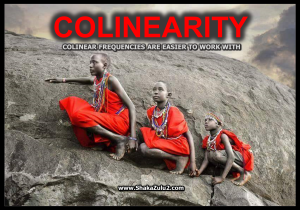 Q: Is there anything that we need to be doing or focusing on more?
A: MAGNETIZING.
Q: What does that mean?
A: FULFILLING THE FUNCTION OF THE LIGHTHOUSE!
YOU WILL SEE THAT UNITED EFFORTS SEND A SIGNAL OF WHICH YOU ARE NOT FULLY AWARE WITH RAMIFICATIONS AS YET UNSEEN.
THE IMPORTANT ELEMENT IS THE COLINEARITY.
COLINEAR FREQUENCIES ARE EASIER TO WORK WITH.
**** COLINEAR = POINTS THAT LIE ON THE SAME STRAIGHT LINE = MA'AT (IN ORDER, IN BALANCE, IN HARMONY; OF THE SAME FREQUENCY/VIBRATION)