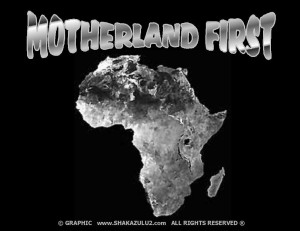 In its fullest expression, SOVEREIGNTY is characterized by ABSOLUTE CONTROL of a SPECIFIED LAND AREA and ABSOLUTE CONTROL of the POLITICAL, ECONOMIC and CULTURAL INSTITUTIONS OPERATING IN THAT LAND AREA.
SOVEREIGNTY begins with developing "THE WILL" TO BREAK OUT OF THE MATRIX and ones' COMFORTABLE INCARCERATION. STRIVING to EXERCISE SOVEREIGNTY OVER OUR LIVES by FIRST MOVING TO CONTROL these areas that are ESSENTIAL FOR OUR SURVIVAL:
1. Food,
2. Clothing
3. Shelter
4. Education
5. Health and;
6. Self-Protection.
THESE AREAS REQUIRE "LAND FIRST."
Once we take control of our BASIC SURVIVAL NEEDS, only then will we have a measure of independence from yurugu.
This game we continue to play is rigged — and NOT in our favor.
It is WAY PAST TIME to SEPARATE from yurugu.
Let ALL those who WILL, with "THE WILL" COME.
---
If you would like to re-connect with your TRUE and REAL family, feel free to subscribe to this weekly publication, The ZULUzine at
www.ZULUzine.com/subscribe.htm